David Leeper, our wholesale coffee manager, shares the filter coffee recipe and technique he used when he performed in the UK Brewers Cup finals.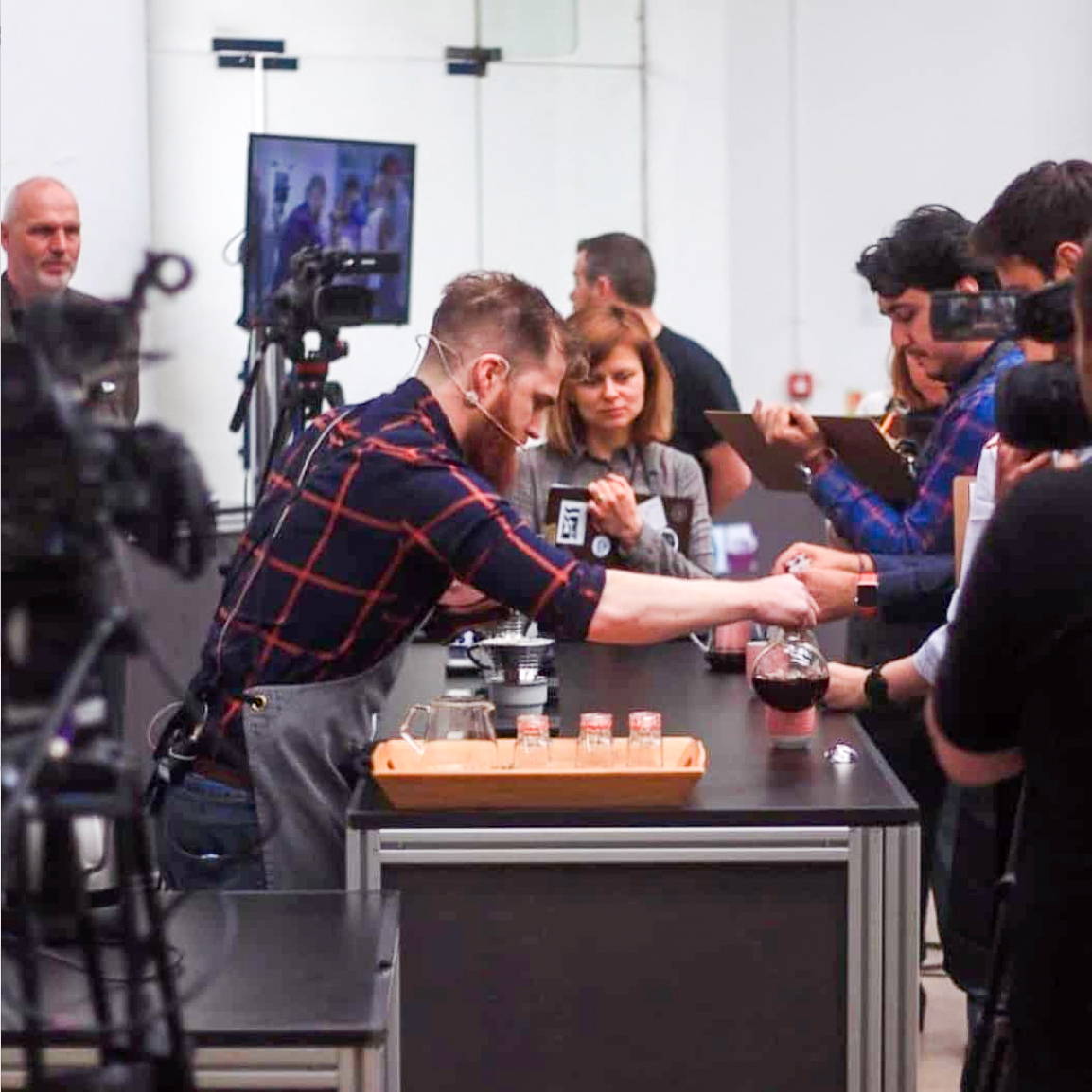 In 2018 David qualifed for the UK Brewers Cup finals and placed 5th in the competition, using a washed Caturra from Finca La Conchita in Colombia roasted by Guy of Cast Iron Coffee Roasters.
For the routine, David used the Kalita wave as the flat-bottom design, wave filter, and three-hole flow restrictors work together to provide an even extraction and highlight the fantastic sweetness and complex acidity.  (a Hario V60 will work just as well though)
Does: 17.5g - grind size would be 5.5 on an EK43 (on a scale of 0 - 11, 0 being fine)
Water: 260g at 94C
Brew Time: 4:00
Bloom: 50g for 1:00
1. First, use 50g of water to bloom and then agitate the coffee by spinning 5 times and tap 3 times to help encourage an even extraction and a flatbed. Leave the bloom for 1 minute- this will heighten the sweetness in the cup and help bring out a medium juicy body.
2. At 1:00 pour up to 200g slowly by 1:30mins
3. At 1:45 add the final 60g with all water in by 2:00 and then swirl 3 more times and tap twice (this flattens the coffee bed)
4. Remove dripper from cup/server at 4:00 once all water has drained through.
That's it, simple. Now practise so you can brew it in front of judges, a crowded hall and live stream tv like David did!   Give it a go with one of these amazing filter coffees -